What's New In Horizon 2306 – Now Generally Available
Overview
Just released and made generally available on 07/06/2023 is Horizon Version 2306. This is the most current release of Horizon View from VMware. As a reminder this is a majority of the updates below. Look to the links below in the release notes section for full feature information and any additional updates should they happen from VMware.
This particular release has a ton of cool new enhancements around app volumes and our client agent release (CART). In particular for app volumes we have announced App Volumes Manager on Azure AVD with Azure File Shares (Solution Preview)and App Volumes for Amazon AppStream 2.0 Technical PreviewIn future posts I will be going over some these enhancements.
Horizon Server and Instant Clones
Session load distribution across CPA pods (Session Count approach).
Block connection to server if client doesn't validate certificates.
Allow admins to configure certificate mapping.
Persistent disk support for Instant Clones.
Provide fixed timer for discarding SSO credentials without disconnecting Desktops/Apps.
Client and Agent Release
Horizon Recording support for LinuxVDI.
Fido2 WebAuthN redirection Windows Client.
DEEM: Mac client & .pkg installer
Mac scanner forward vendor-specific options.
App Volumes
vSphere 8: Package Attachment Resiliency
Apps On Demand: URI launch
Dynamic Environment Manager
Support for periodically refreshing DEM configuration.
Support for collecting telemetry data from DEM Management console
Support for configuring Horizon. browser content redirection policy.
Unified Access Gateway
Added compatibility with Horizon Connection Server's support for setting enforcement state from clients with the same or a higher certificate checking mode.

Added support for PKG file type to Custom Executable distribution.

Support for enforcing virtual channel restrictions with Blast protocol. This list overrides any settings applied through the Horizon Agent.

Added support in Web Reverse Proxy for accessing intranet resources using NTLM authentication. In this case, Unified Access Gateway acts as an Identity Bridge to convert SAML into NTLM for back-end resource access.

Enhancements in SAML authentication for the Admin UI administrator login.

Configuration of static Service Provider entity id that is included in the Service Provider's metadata.

Option to sign SAML AuthNRequest with TLS certificate installed on admin interface.

Added support to Tunnel Edge Service for optional Configuration ID parameter (used in future UEM release).

Logging improvements and troubleshooting enhancements.

Updates to Photon OS package versions and Java component versions.
Release Notes
Documentation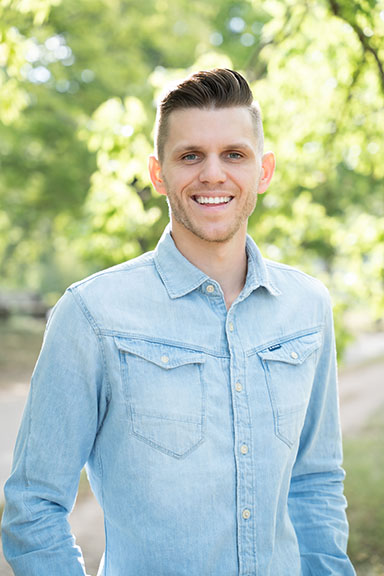 Chris Carlson
Senior Solutions Engineer
Chris Carlson is a Senior Solutions Engineer at VMware with over 15 years experience utilizing Hardware and Software products in enterprise data centers.
A personal Blog relating to virtualization with mostly VMware topics. This site is maintained by me Chris Carlson