Whats New in VxRail 4.7.300
VxRail 4.7.300 is now available for download September 18th 2019.
With the release of 4.7.300 It is great to see VMware and Dell Technologies engineering teams work closely together and it is continuing to pay dividends. VxRail is Still the only co-engineered HCI solution. One of the most exciting enhancements in the release has to be the VxRail integration with vCenter HTML5 GUI which includes the physical and lifecycle management. As a prior VMware administrator this is much appreciated. I like being able to remove bookmarks that help me manage my environments. My second favorite feature about this release is the ability to limit the amount of data sent from VxRail manager to your central vCenters. A lot of large retailers/manufacturing/finance will be able to benefit with such enhancements. Yet another innovation that VxRail created, this could be a great use case for edge deployments around the world.
Here is the list of what is new in release 4.7.300:
Streamlined updates: Smart LCM can determine what components are required for updates. You are no longer required to always do full bundle updates.

Faster upgrades: Automatically prestage updates on nodes during an upgrade to reduce the upgrade time of a cluster.

New node expansion enhancement: When adding a node that is a previous version  the system will automatically upgrade to a compatible version as part of the cluster expansion operation.

iDRAC event integration: iDRAC alerts now sent to VxRail Manager.

Native VxRail in vSphere: Physical views and LCM are now native in the vCenter HTML 5 GUI.

Bandwidth enhancements: You are now able to set limits on the amount of data sent from VxRail manager to your core vCenter.

Layer 3: L3 support for multi rack configurations.
Changing the View Connection Server Ciphers
Have you ever wanted to control your cipher suite or enforce a certain tls protocol in VMware View? Changing your cipher suite can be warranted for a few reasons. Maybe one cipher suite is to weak, or maybe development on a particular endpoint does not support this type of cipher. Or maybe your security policy requires you to do so. Whatever the reason may be you can control it with VMware at the server level forcing the clients to negotiate on only a few ciphers or protocols
To change the view connection server ciphers and negotiation protocol open a notepad and enter the following below. After you are done editing make sure you save as locked.properties
#should be ordered with the latest protocol first:

secureProtocols.1=TLS1.2

#this setting must be the latest protocol givin in the list above:

preferredSecureProtocol=TLSv1.2

# The order of the following list is unimportant:

enabledCipherSuite.1=TLS_ECDHE_RSA_WITH_AES128_CBCSHA

enabledCipherSuite.2=TLS_RSA_WITH_AES_128_CBC_SHA
copy this into: C:\program files\vmware\vmware view\server\sslgateway\conf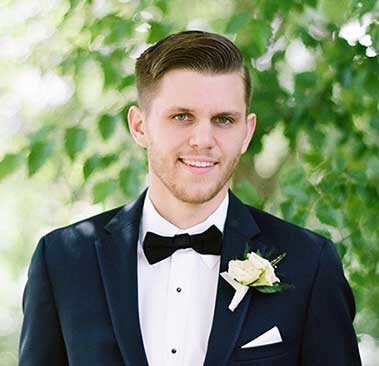 Chris Carlson
vArchitect
Chris Carlson is a vArchitect for Dell Technologies with over 10 years experience utilizing Cisco, Dell and VMware products in enterprise data centers. Focusing on creating the next generation of software defined datacenter's (SDDC).
A personal Blog relating to virtualization with mostly VMware topics. This site is maintained by me Chris Carlson